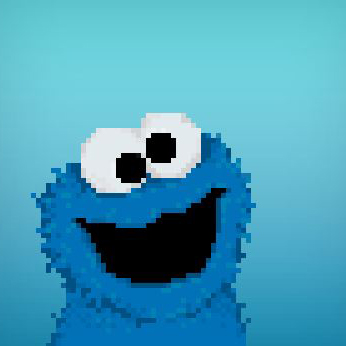 Into the second month of the new year, and 2 days into the lunar new year! Feels like 2014 might be an interesting year since it's already been eventful and I've been doing a lot of self evaluation and thinking about what's going to come in the future.
A piece of wisdom I particularly like at the moment, so I thought I'd do a quick pixel homage to the cookie monster 🙂 Though I have my ups and downs I have a lot of things to look forward to and exciting things to think about so I'm feeling positive!
I've also gathered some bits and bobs from projects I've worked on in the last few months and hopefully will be posting more work on here.
Happy new year everyone, I bet it'll be awesome 😉