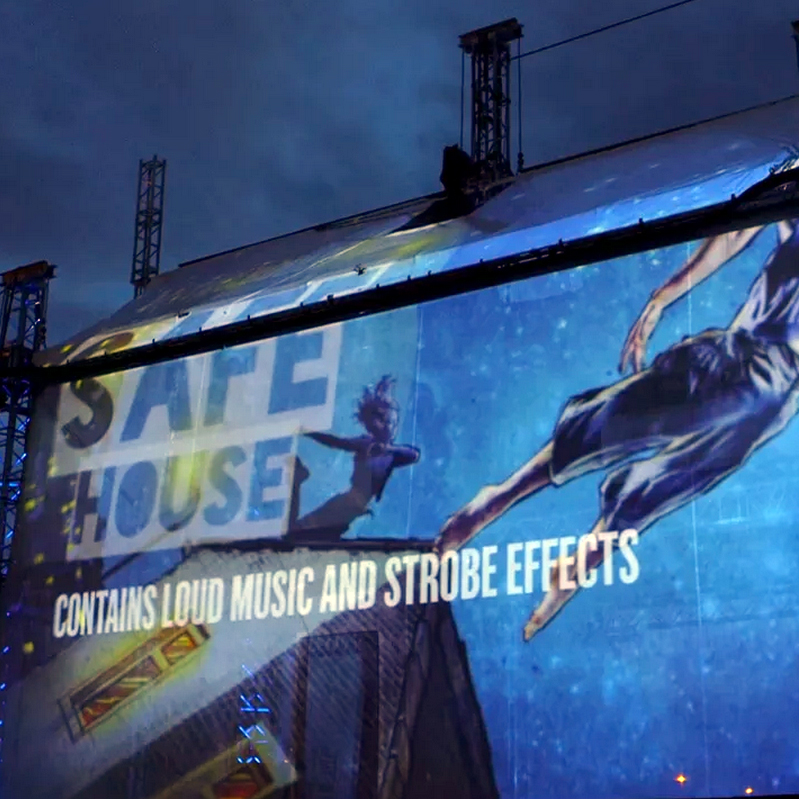 For the past few months the art team at Draw & Code have been working on animated projections for an outdoor theatre show, Safehouse. Check out our promo vid from the premiere in Brighton last Saturday!
We worked with Wired Aerial and Metro Boulot Dodo to create an exciting show that features aerialists wired to a full size house, flying around the structure to our animated backdrops. Read more about the project here 😀
We also made a longer Making Of, that shows the process from auditions to rehearsals to the final show!