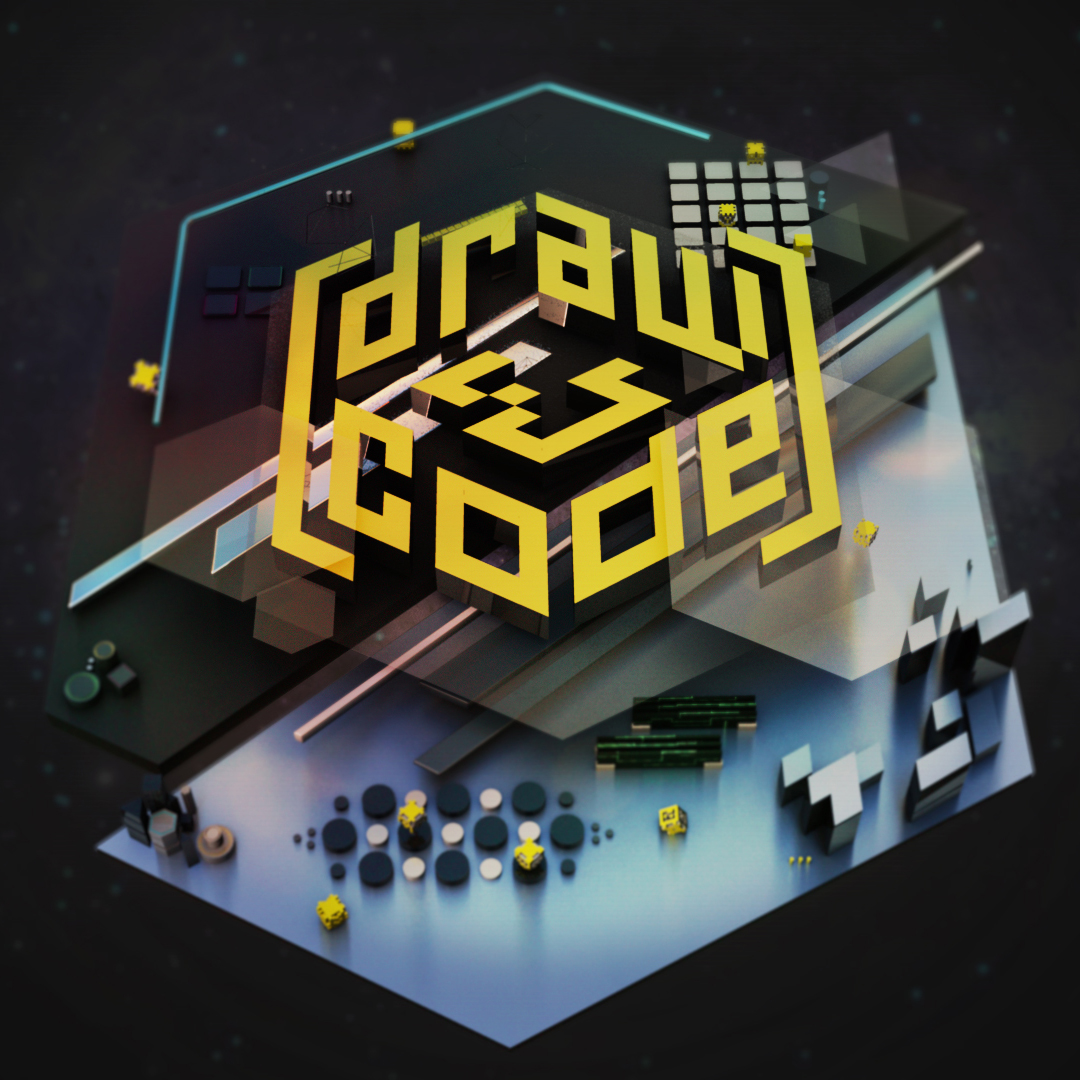 After an eventful 2014, Draw & Code have put together a nice showreel with all the exciting work that we've done. Including augmented and virtual reality, projection mapping, animation, post production and more!
I was asked to create an animated ident that could be used in the showreel, and after some research I was inspired by some very cool animation styles such as those made for MTV (check out this, this, this and this) to do something quirky and full of 'things'!
Using the logo as a starting point, I wanted to keep to the geometric hexagonal style, and in keeping with the 2D triangular flip title that we use at the beginning of our videos, I similarly separated the logo into triangle pieces.
I added other random decoration such as buttons and panels and things, and then thought it would be great to add in all of our personal character avatars! (Each persons can be seen on the About page on our website) So I decided to animate them just sort of hanging out, jumping on buttons, spinning around, etc 😛 I also added a glitchy sort of effect on one half of the hexagon to go with the tech-y electronic vibe.
After rendering the animations from Maya, I used After Effects to composite the scenes together. Addings subtle layers for atmosphere and the isometric grid that is also used in the 2D title version. Here is how it was composited:
Check out Draw & Code's full showreel (even features me blowing bubbles from one summer day last year 😛 I actually do work though honestly!):
It's cool to see my work being used as the thumbnail for the video, and to see it on the front page of the website! 😀