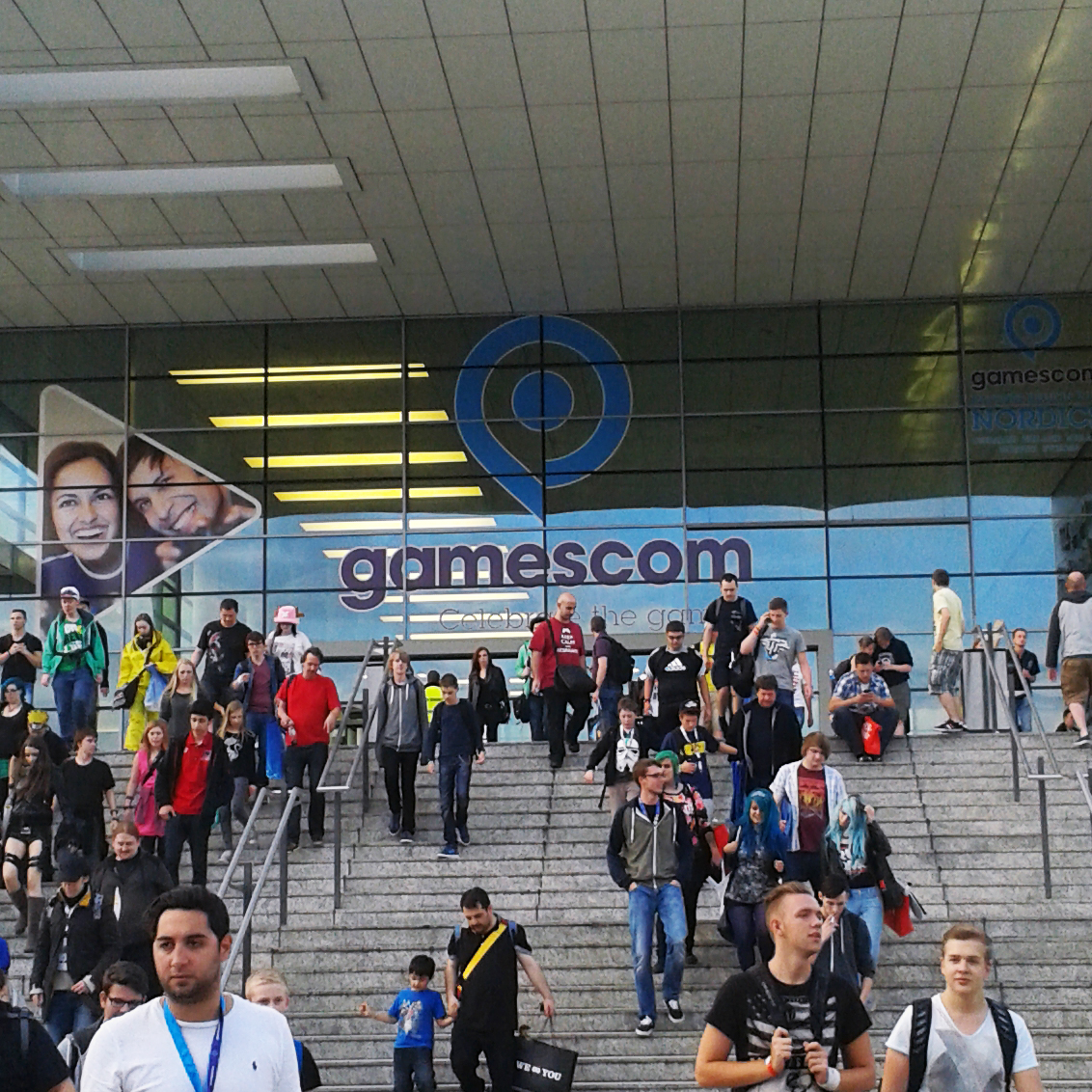 So this event was months ago, and I actually never even considered posting it before, but I thought why not share my mini-adventure!
For anyone who doesn't know, Gamescom is a pretty exciting trade fair for video games held in Cologne, Germany, and the world's largest gaming event!
So I've been to a few conventions/events like this before in UK like MCM Expo and Eurogamer a couple of times, but this was a whole new scale. According to the website there were more then 335,000 visitors in 2014!
The event ran Thurs-Sun. We decided to just go on the Thursday and Friday to avoid the mega weekend rush.
I'm someone who actually doesn't mind crowds to a certain extent, and I like the buzzing atmosphere you get at events like this. But I have to admit, this was really quite something!
So I'm trying to remember all the games I played.. Some of them are already out such as Super Smash Bros, Far Cry 4 (which I just finished recently, really enjoyed it!). I remember Evolve was pretty cool, Splatoon looks like competitive fun. Batman: Arkham Knight was just a video demo (a bit disappointing after queueing), and I've got mixed feelings about The Order 1886 to be honest. Then we played the odd indie game; Ghost of a Tale looks promising, and I'm looking forward to Woolfe: The Red Hood Diaries (currently in Early Access).
So it seemed like I didn't get to play as many games as I would've hoped due to queueing times, but some games had queueing times of 3-4 hours! Gotta hand it to the people who had the patient for that. As someone raised in UK, queueing is all fine and dandy, but when people are practically elbow-ing you out of the way or cutting in..not so good! Oh the rage.
The shopping area was great though, so much merchandise 😛 Ended up with quite a few bits after getting freebies too (man did people go crazy for freebies!)
Admittedly all the queueing and crazy amounts of people did put me off going again just yet, but I do still enjoy these events and do hope to go to more in the future!