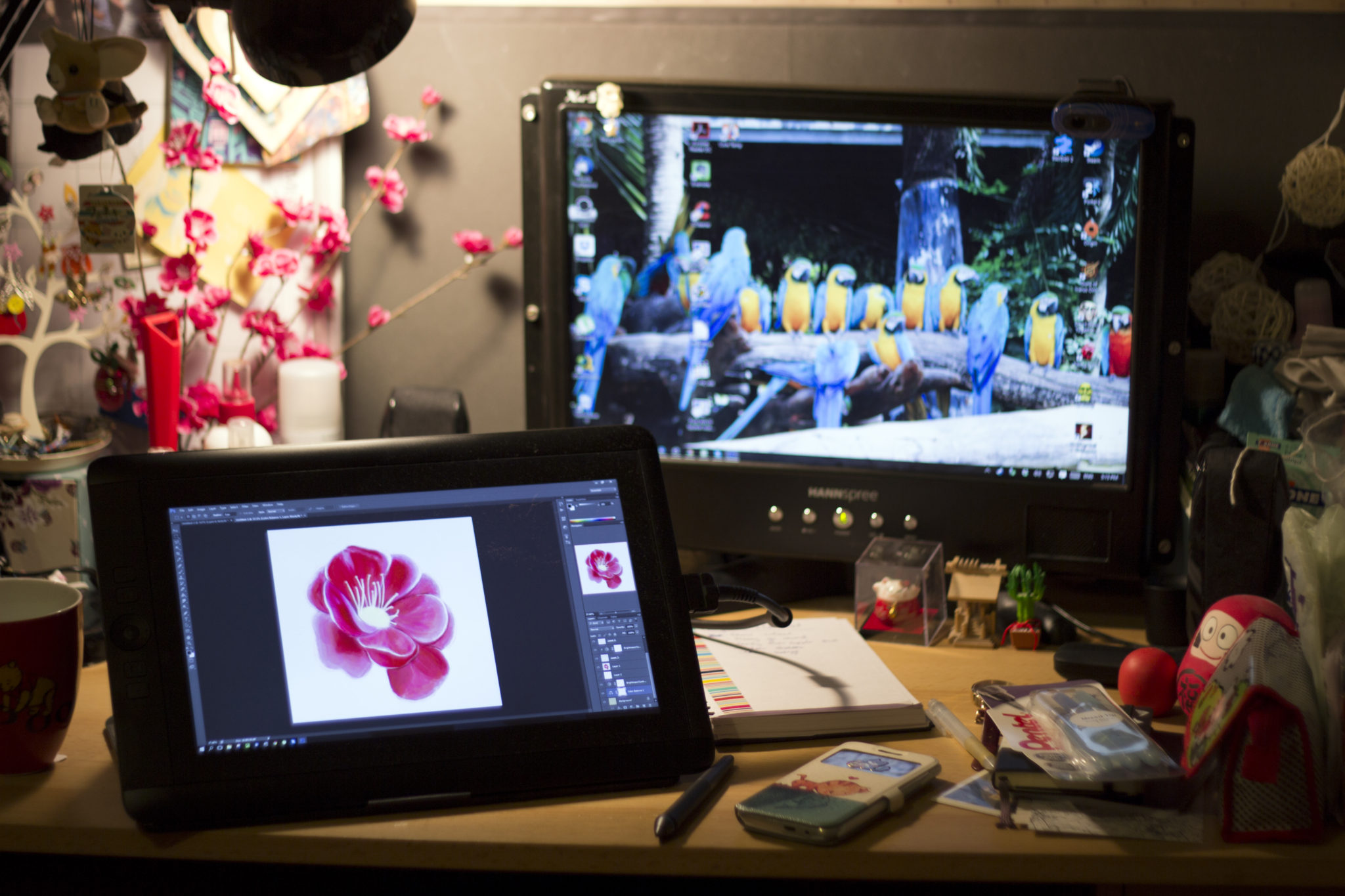 Recently in the Black Friday sales I found out that the Wacom Cintiq 13HD, which I had been looking at for a while, was on sale on Amazon France (interestingly not on sale on any other Amazon) and for the Touch version it was knocked down to about £430 including shipping! Considering the non-touch version is normally fluctuating somewhere between £600-700 and then the touch is around £700-800, this was a real bargain I couldn't resist!
After a lot of moving around it's now found it's place one my desk! Since it's light and the tilt angle can be adjusted, I can easily move it forwards or push it back depending on when I need to use it. After looking at all the different Wacom Cintiq models, I also felt like this was the best size and price for what I wanted.
I haven't had a whole lot of time to really use it yet, but so far it's been really great to be able to draw directly onto the screen and not have the disconnect that you get with non-interactive graphics tablets like my previous Bamboo One tablet, which (although good and still working) was also about 6-7 years old and quite small.
Just a quick sketch: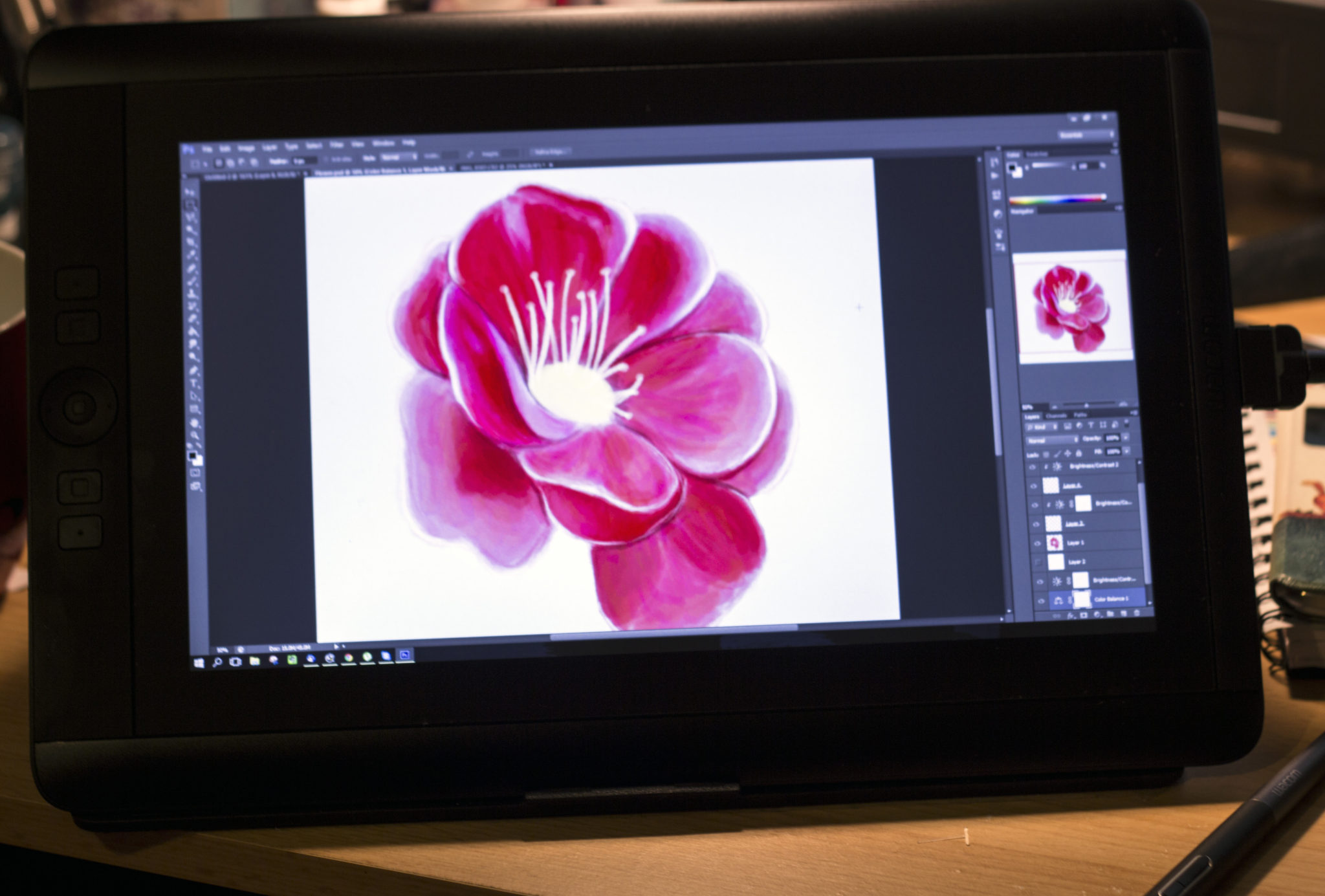 If you'd like to read more about the tablet, here's a review on Parka Blogs: http://www.parkablogs.com/picture/review-wacom-cintiq-13hd-pen-display-tablet. It's one of my favourite websites for reviewing art books, gadgets, digital and traditional art products etc.
I really hope that I'll be able to make more digital art and practice more digital sculpting too. Watch this space!